Jes Delos Santos joins Gretchen Ho as co-anchor of 'Frontline sa Umaga'
His addition comes as One News revamps its morning lineup.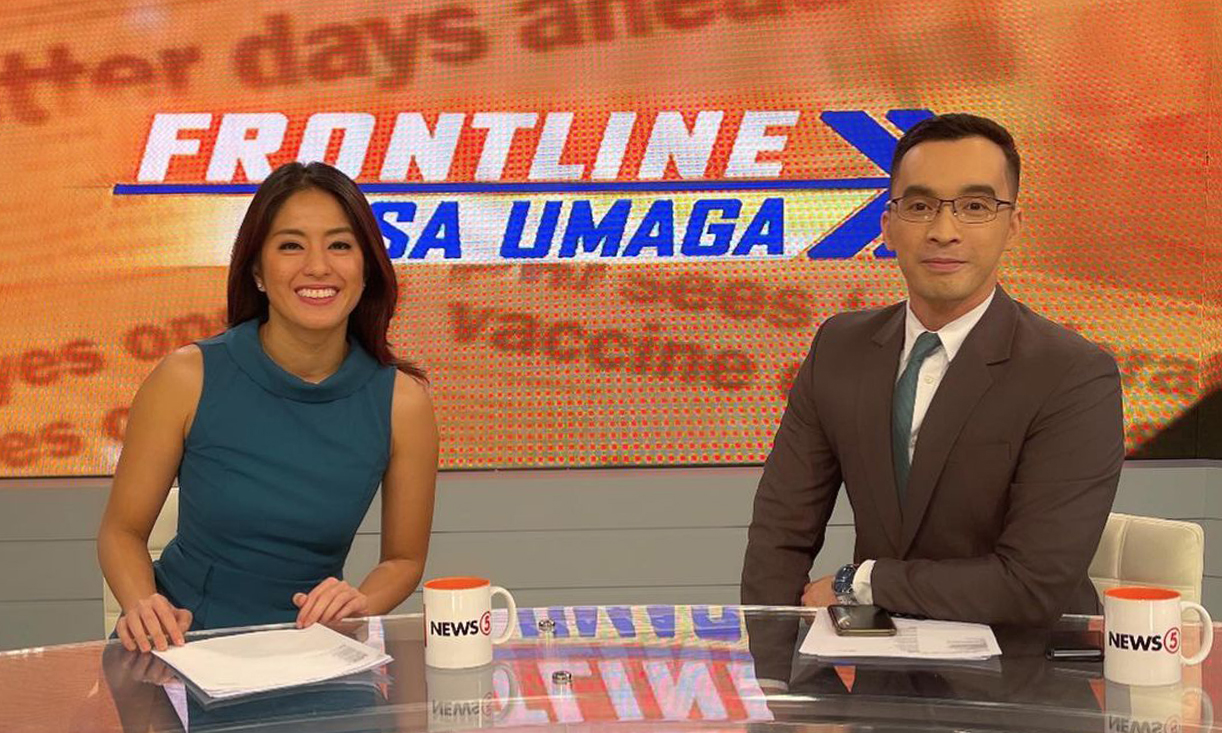 Gretchen Ho finally now has a co-anchor as Jes Delos Santos made his debut on Frontline sa Umaga this morning.
Delos Santos, formerly the co-anchor of the now-defunct BusinessWorld Live, has officially switched to One News' sister station, TV5.
His addition comes as One News revamps its morning lineup. Beginning this week. Diego Castro, formerly of One PH, is now the anchor of its morning news block. Asian TV award-winning anchor Danie Laurel remains part of the team as anchor of its market and business news block, airing from 9:45AM to 11:30AM.
"It's not everyday that an opportunity like this happens, so when it does, grab and embrace it!" Delos Santos said Sunday of his appointment.
"And grateful to do it alongside a very spirited woman. Not the first time I'll be working with @gretchenho. I used to be her EP on The Big Story and at times her reliever co-anchor. But now that we're headlining a show together, I would be glad to even have a pinch of her drive rub off on me!" he added.
Frontline sa Umaga made its initial airing in May 2021 as the morning edition of Frontline Pilipinas. It was then anchored by Paolo Bediones and longtime TV5 talent Marga Vargas.
Since February of last year, Ho, also a One Newser, served as the solo anchor of the newscast.
"While it's been an amazing year, I've always believed that playing in a team is so much better than doing it solo, " Ho wrote in an Instagram post Sunday. "Starting this Monday, Frontline Sa Umaga is glad to welcome my former #TheBigStory Executive Producer and ONE NEWS anchor, @jesterdelossantos, as my co-anchor. You better watch out for this guy!!!"