For CNN Philippines, 2016 continues to be a very good year
Armie Jarin-Bennett's efforts in reshaping CNN Philippines into a reliable source of breaking news have made it a more formidable competitor.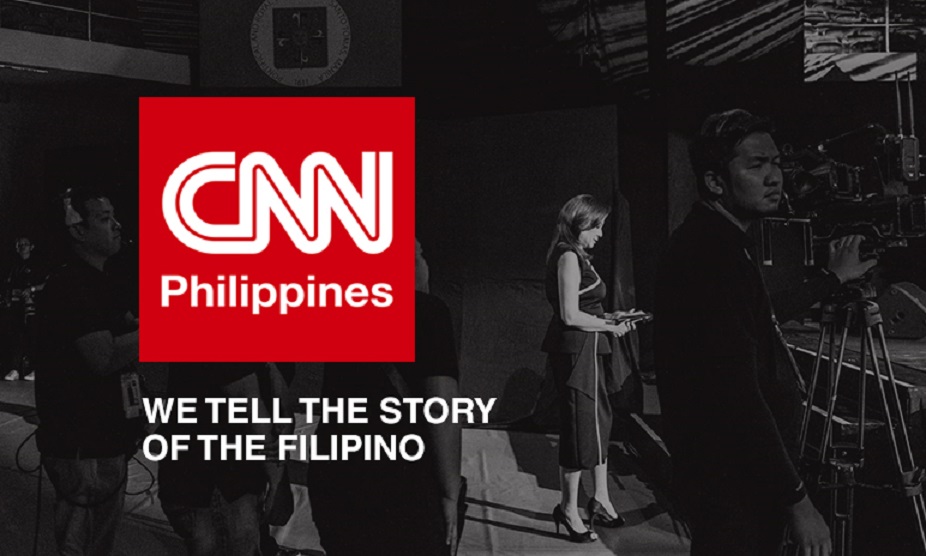 Take a glimpse at CNN Philippines these days and you'll see some noticeable changes. Not only is the network catching up with the competition in terms of round the clock breaking news coverage, but there is also a sense of renewed commitment to quality reporting.
Much of the credit goes to EVP and Managing Editor Armie Jarin-Bennett, who was brought in seven months ago amid the management shakeup at that time, which saw the retirement of network President and CEO Reggie Galura and the resignation of then-SVP Jing Magsaysay.
Before the Emmy award-winning CNN veteran took over the helm in November, viewers had completely written off the 15-month old network — even caricatured it as a lightweight in the television news industry dominated by both ABS-CBN News and GMA News.
Criticisms also focused on the then-management's misguided priorities: from their anchor lineup to their local programming, to how they cover the news.
In October of last year, we wrote: "CNN Philippines isn't anything remotely close to the CNN branding. It doesn't really devote more time in covering breaking news as, let's say, GMA NewsTV or ANC. It just simply became a network that mirrors its former self — 9TV, where breaking news coverage were often disregarded in favor of non-news programs and lifestyle shows."
But what a difference a good leader can make. Jarin-Bennett's efforts in reshaping CNN Philippines into a reliable source of breaking news have made it a more formidable competitor.

Just last month, fresh from the very successful PiliPinas VP debate, the network scored exclusive interviews with two of the female presidential candidates, Grace Poe and Miriam Defensor-Santiago, which they packaged as a primer for the election day coverage. And just a few days after Leni Robredo led in the tightly contested vice presidential race, CNN Philippines produced a straight-to-your-TV special called Race To The Finish Line — which featured the top two VP candidates — signalling that relevant news and newsmaking interviews now supersede non-news programming.
Perhaps the other best barometer of the progress that has been made is that CNN Philippines is now more attuned to its regional counterpart, CNN International, and there have more extensive combinations of news resources between the two especially during this last election. Case in point: Ina Andolong's profile of presidential son, Sebastian "Baste" Duterte, ran multiple times on CNN International. And when Duterte made those controversial rape comments in April, CNNI anchor Kristie Lu Stout was quick to invite Network News anchor Pia Hontiveros for a live split-screen interview.
"CNN Philippines is becoming more and more aggressive and that is a good thing," says a veteran journalist, who spoke to us on condition of anonymity. "Ms. Bennett really knows the brand that is CNN, and she knows what needs to be done."
Inside the newsroom, many staffers described their morale as positive, with signs of continued optimism on the ground as they head into the second half of the year. "Armie works very hard and is passionate about what she does," says a staffer who asked not to be identified. "She also has high standards which is the CNN standard and this is the reason why improvements continue to take place and I think it's about to get even better."
Jarin-Bennett is said to be continuing her strategy in putting more emphasis on live news coverage. Just last week, the network covered Duterte's live press conferences, and just over the weekend had a special back-to-back coverage of the president-elect's thanksgiving party in Davao, as well as the death of boxing legend Muhammad Ali — which they also tackled Monday on a special edition of Global Newsroom with Claire Celdran and Mico Halili.
"I hope Ms. Bennett will continue covering breaking news," says the veteran journalist. "She needs no advice from me, I think she really knows what she's doing. But it's time for her and the network to live up to the CNN brand of covering the news as it happens."

At this early, the network has already announced plans to cover Duterte's first 100 days in office extensively. Given what we have seen these past few months, we should expect CNN Philippines to be there and "go there" as many more major political events occur.
"Our mission is to keep earning the trust of audiences in the country," Jarin-Bennett said in a statement last month. "That is through the high standards of journalism that come with the three letters, CNN."