'Aksyon Tonite': Kapatid Network's only credible newscast
Earlier this month, TV5 named veteran newsman Ed Lingao as the newscast's new co-anchor.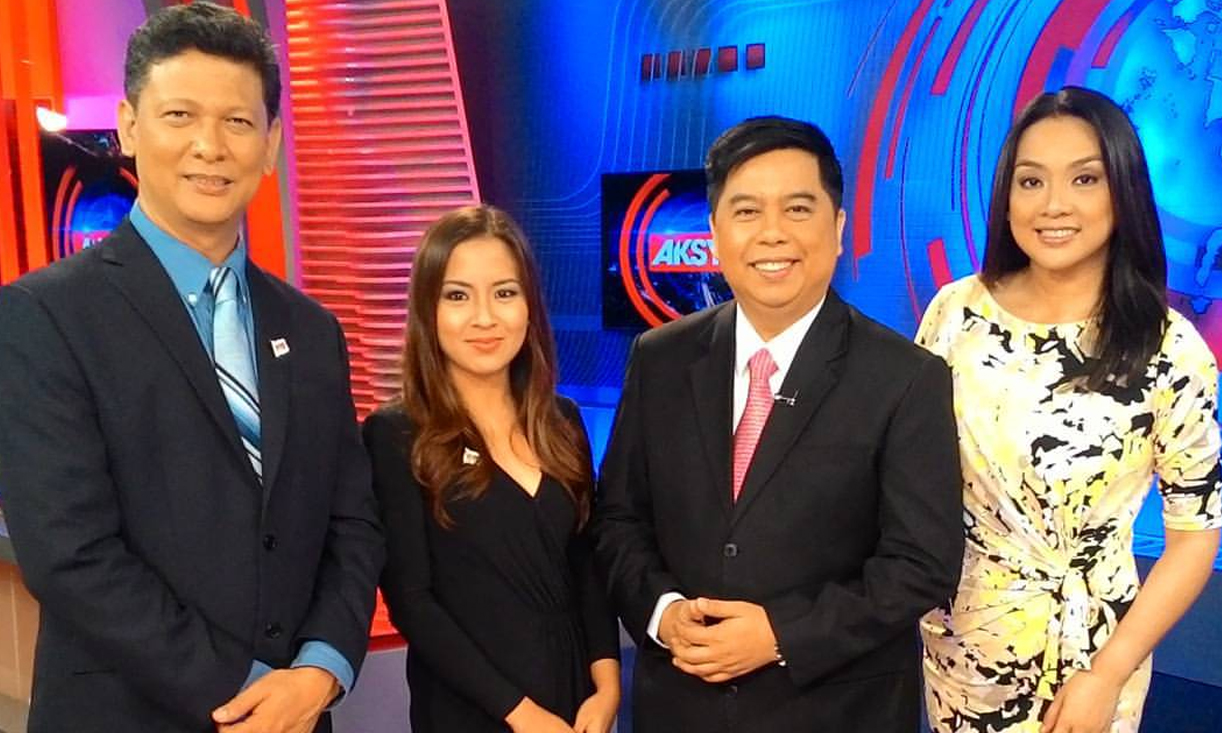 Aksyon Tonite has learned something from being dead last in the late-night news race: Filipino viewers are more media literate than ever. They know which programs they should watch and who they should trust among the pool of network anchors.
Earlier this month, the Kapatid Network made a gutsy decision to steer the ship in the right direction by naming Ed Lingao the newest co-anchor of Aksyon Tonite, joining holdover Cheryl Cosim.
It's too early to fully judge Tonite, but under the new anchor team, the newscast has perceptibly morphed into a harder-edged news program which now focuses more on news you should know, more than news you can use.
The changes are clearly noticeable, and for the first time in recent memory, Tonite has been receiving some positive praises and comments from the viewers. One of them wrote: "I can't believe sasabihin ko ito pero nagandahan ako sa napanood ko. If ganito lahat ng newscast at atake sa TV5 baka makalaban na nga sila sa ABS at GMA. Buti wala na si Shawn Yao."
Another noted: "Mainam. So far Sir Bok is good. Very consistent. Well, masasanay siya sa delivery and hope to see him on the set with Cheryl kasi nasa remote siya palagi. Good job!"
Maybe it's time for Luchi Cruz-Valdes and her fellow executives to wake up from their slumber and open their eyes to the reality that they cannot compete with ABS-CBN News and GMA News if they will continue doing what they're doing right now.
Looking at their current programming, we can safely say that Tonite is their only credible news program. Much of the credit goes to the Tonite team for hardening up the newscast, and to Ed for reinvigorating a program that many viewers had completely written off.
Below are few things that makes Aksyon Tonite better than any TV5 newscasts:
More insights and context to news stories
Like State of the Nation, the new Tonite serves as a platform to showcase the storytelling abilities of TV5 reporters. With the new format, viewers are given more understanding and more context to news stories in a manner that they can understand.
Notable among the reporters are Carla Lim, Roices Naguit, Marlene Alcaide and Jun Loyola.
Jove Francisco and his segment Aksyon sa Pulitika
Jove made a reputation as the go-to TV5
journalist for breaking news and exclusive reports. He's at his best when discussing political stories so it's just fitting that he anchors Aksyon sa Pulitika — the nightly segment which offers the best summary of the day's political news in all of network TV.
Content: More news, less fluff
As they say, content is and will always be king. What kept us and the viewers from watching the now-defunct Balitang 60 was its serious intention in delivering relevant and significant news. That went missing when the network revamped their entire news programming in July and took a different approach.
In terms of overall content and editorial strategy, Aksyon Tonite is the closest thing to a Balitang 60 or State of the Nation.
Journalists viewers can trust
Reading the teleprompter isn't Ed's strong suit so it's a good thing that he's always out in the field looking for the next big stories before anyone else. What they have right now is a strong journalist who has that good news judgment and with a lifetime of serious news credentials.
It's also commendable that Cheryl Cosim still does field work even on a weekly basis. It only proves that she's not just a mere newsreader like some of her News5 colleagues.
Additional notes:
We can only hope that EP Naomi Dayrit will shelve their health segment and stick to more important subjects like expanding Aksyon sa Pulitika and the cross-talk between the anchors and reporters.
Graphics are what they are. We shouldn't expect the best visuals from TV5.
It would be a welcome change to see Cheryl and Ed switching places once in a while.

Question: What do you think about the new Aksyon Tonite? Let us know by posting your comments below or on our Facebook page. You can also tweet us @medianewserphil.