Cathy Yang returns to ANC for 'Rundown' interview
Appearing on 'Rundown,' the former 'Market Edge' anchor talks about the upcoming 29th National PR Congress.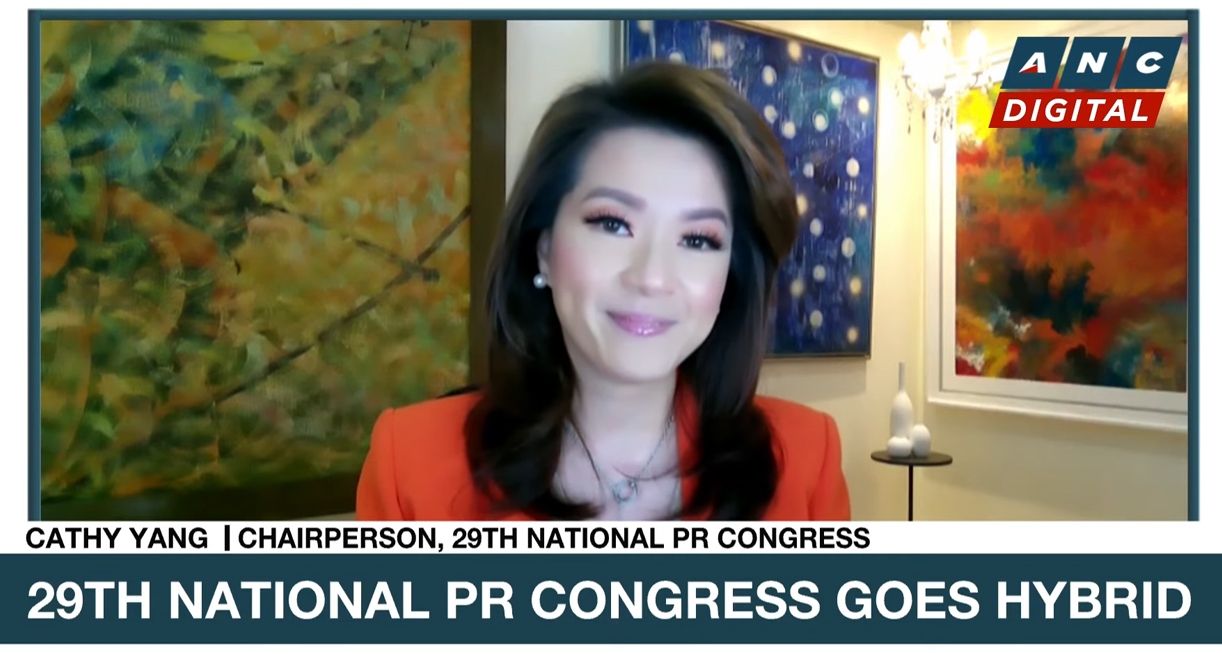 Cathy Yang, the former managing editor of ANC and anchor of Market Edge and Business Nightly, made her return to her home network Tuesday, only this time as a guest.
Appearing on Rundown, Yang talked about the upcoming 29th National PR Congress, an annual two-day conference on public relations and communications which she now chairs.
"We're here to propagate 3 pillars. It's truth, innovation and progress," Yang said about the event. "And it's very timely at a time of significant change, challenges for the Philippines against a global backdrop of the Russia-Ukraine war, rising oil [prices], escalating inflation — issues that we're all grappling with as we welcome a new administration now tasked to rebuild and set us on the path of growth."
Yang, a four-time Asian TV Awards winner and the first Filipino to receive the Best News Anchor trophy at the Asian Academy Creative Awards, left the Kapamilya News Channel in July of 2020 to become the head of PLDT's corporate communications group.
Aside from being that, she was also named First Vice President of the telco giant.
The 29th National PR Congress, which will have both a face-to-face and virtual formats, is set to happen on September 1 and 2 at The Peninsula Manila in Makati. Tickets are on sale now at https://nationalprcongress2022.ph/
Watch the video below: