Cathy Yang scores exclusive TV interview with Malaysian Prime Minister Mahathir Mohamad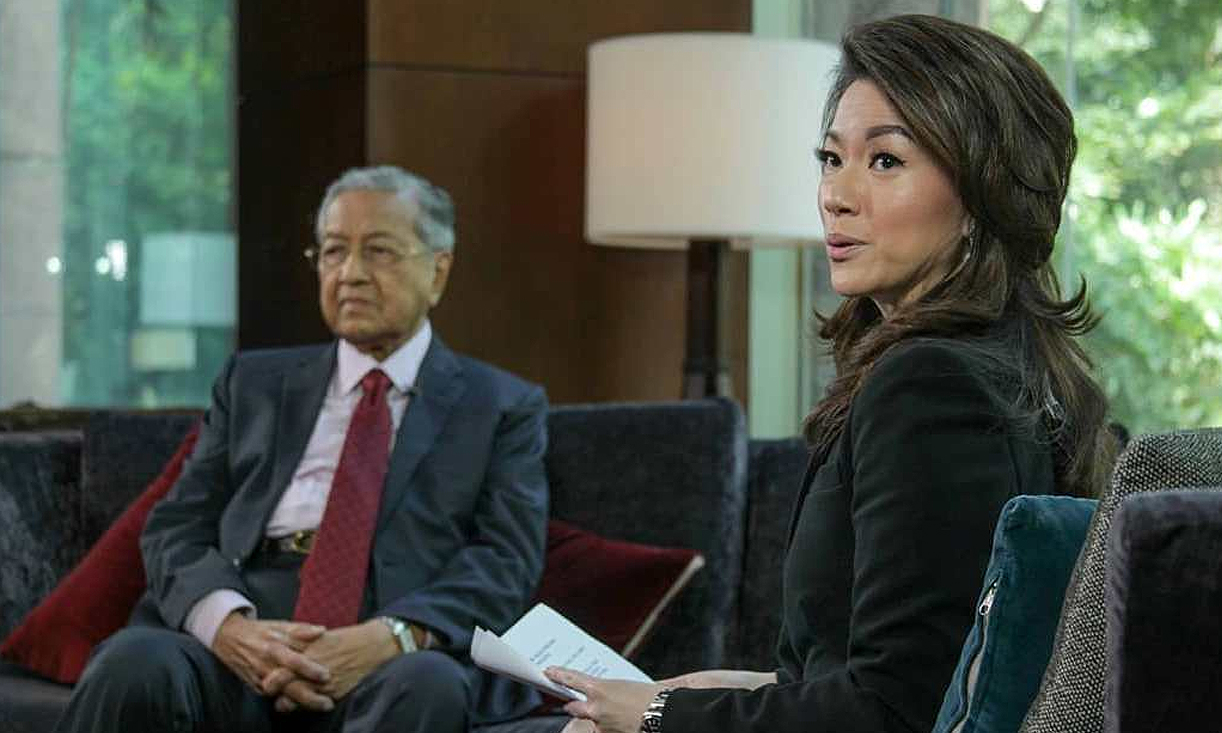 ANC anchor Cathy Yang scored a major coup for the Kapamilya news channel Thursday when she sat down with Malaysian Prime Minister Mahathir Mohamad for his first and only television interview during his official visit in the country.
(Political analyst Richard Heydarian will also interview Mahathir today, but it will only air online via GMA News' social media portals.)
Among the myriad of issues tackled during Yang's wide-ranging interview, which aired live on Market Edge, were the state of democracy in Southeast Asia, President Rodrigo Duterte's attempt to withdraw from the International Criminal Court, the Bangsamoro region in Mindanao, the dispute in the South China Sea, and the Philippines' claim on Sabah, among others.
On whether democracy in the Philippines is under threat, Mahathir said: "Democracy is under threat everywhere. But the fact some have managed to overcome, some are not. I think by in large, the countries of Southeast Asia, including the Philippines, have been able to sustain a democracy in almost all the different interpretations that you make about democracy."
Democracy in the country has become fragile under the Duterte administration. Last year, the U.S. Intelligence tagged Mr. Duterte as one of the impediments to it in the region.
Mahathir, now 93, was also asked about the Philippines' land claim over Sabah, which had been under the jurisdiction of the Sultanate of Sulu until it became under the administration of British North Borneo Co. in the late 19th century.
"Well, as far as we're concerned, there is no claim," Mahathir said, adding that there would be no discussions with President Duterte regarding this matter during their meeting.
Yang's full interview with Mahathir will have a special airing tonight, March 8, at 8:30PM on ANC.
Watch the teaser below:
View this post on Instagram