One News launches 'Rush' and 'One Newsroom'
Two new daily newscasts have been added to One News' programming grid as it marks its first anniversary.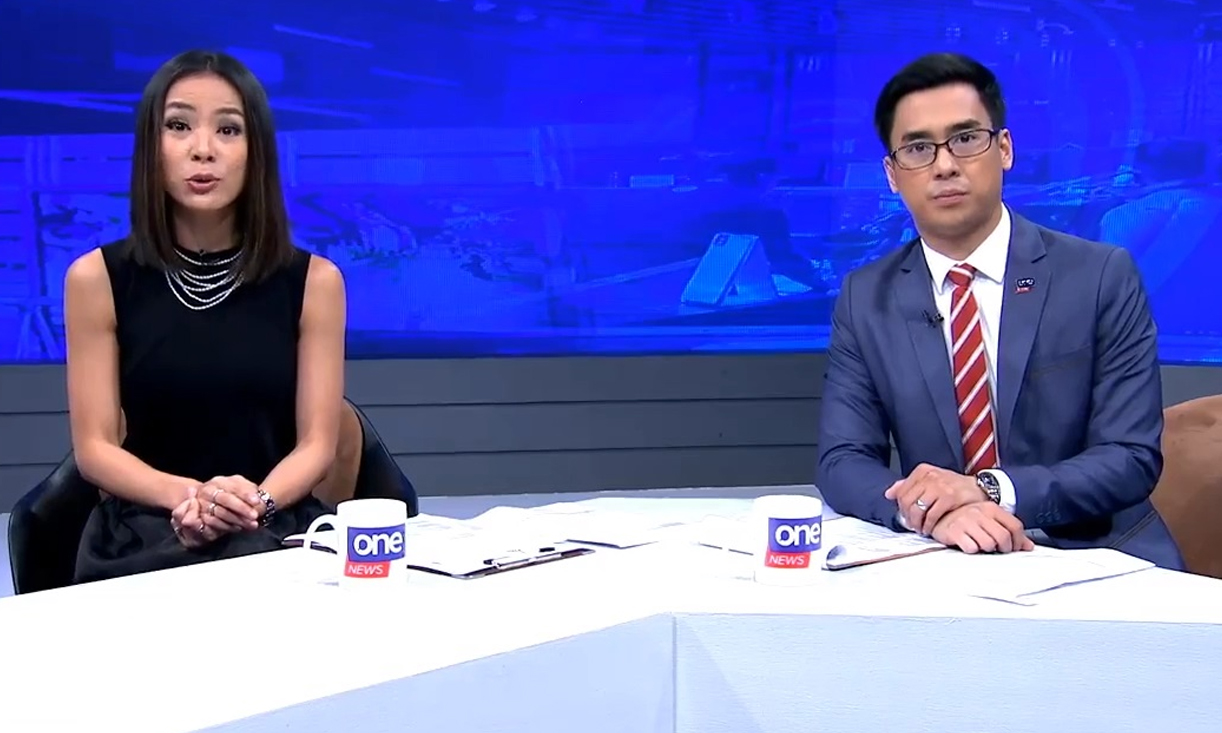 As One News marks its first year on the air this May, two new daily newscasts have been added to its programming grid.
Out in the early bird block is Rush Hour, the hour-long morning program used to be anchored by former TV5 talent Shawn Yao and real estate broker and lawyer Charles Lejano. Taking over that timeslot is a new 15-minute newscast called Rush, solo anchored by ESPN5's Rizza Diaz.
As per our sources, Rush Hour's low viewership played a role in its cancellation. (It competed with other English language programs such as CNN Philippines' New Day and ANC's Early Edition.)
While Yao and Lejano will no longer be early risers, the two will remain part of the One News family, this time as anchors of One Newsroom, a new hour-long midday newscast airing at 12:30PM.
Like their now-canceled morning program, One Newsroom will also carry the biggest headlines of the day, and will also include business news, features and live interviews.
Also new on One News is the revival of Political Capital, the highly acclaimed political talk program used to air at Bloomberg TV Philippines. Lawyer Tony Abad returns as its host. Then there's also a new weekly documentary program called Chronicles, which serves as the channel's special election series.
The all-English news and talk channel was first launched on May 28, 2018. Among its top-rating and highly influential programs are The Chiefs and Agenda with Cito Beltran.
Other One News programs that are doing well in the ratings are BusinessWorld Live, anchored by Danie Laurel, and the primetime newscast The Big Story, anchored by Roby Alampay.