ABS-CBN to host its own 'Harapan ng Bise' debate moderated by Lynda Jumilla and Alvin Elchico
The said vice presidential debate will be solely produced by the Kapamilya Network.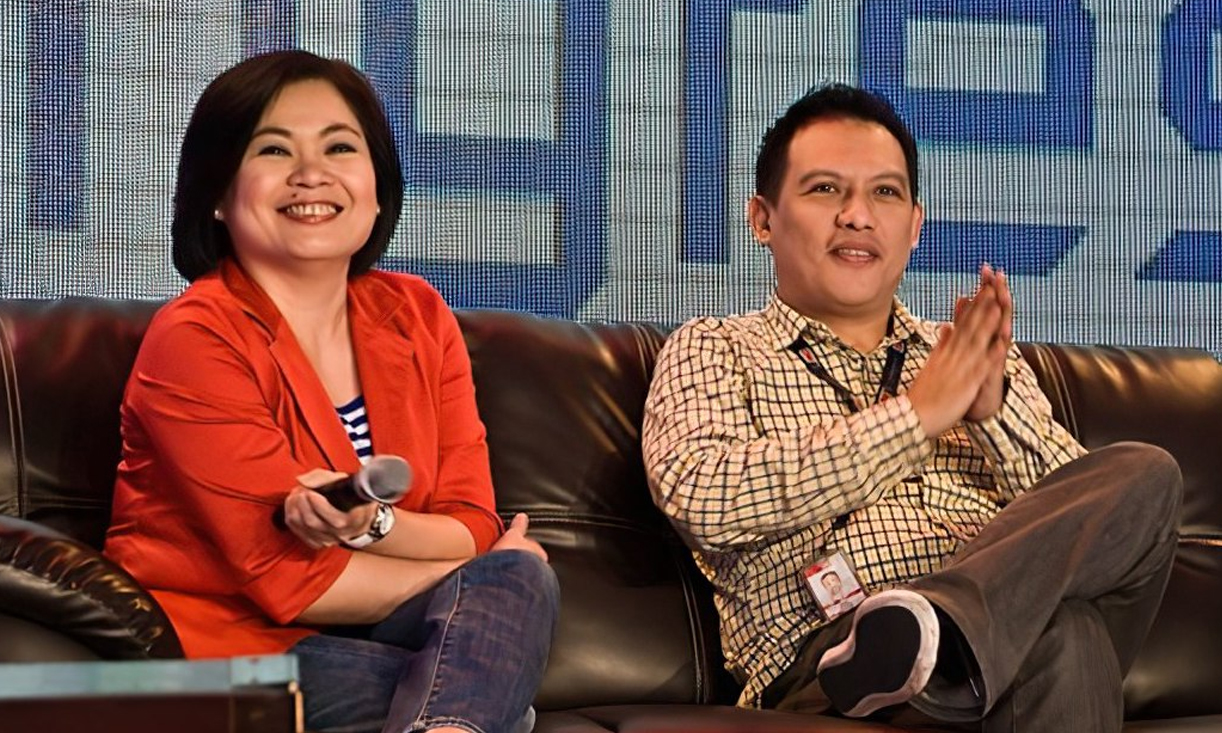 Updated: April 15, 2:43PM
ABS-CBN, via its flagship newscast TV Patrol, has just announced that it would host a vice presidential debate under its own Harapan series, just a week after the CNN Philippines PiliPinas debate.
The Harapan ng Bise debate, which is being solely produced by the Kapamilya Network, will be moderated by Beyond Politics host Lynda Jumilla and TV Patrol Weekend anchor Alvin Elchico, who will both serve as pre- and post-debate anchors at the final PiliPinas presidential debate just a week later.
Catch it on Sunday, April 17, at 5:30PM on ABS-CBN Channel 2, DZMM, TeleRadyo, ANC, and on its web portal www.abs-cbnnews.com.
Press release from ABS-CBN after the jump…
PRESS RELEASE FROM ABS-CBN:
Vice presidential candidates are set to face the nation anew in ABS-CBN's "Harapan ng Bise" debate to help voters choose the candidate who carries the best platform for the Filipino family.
The debate, which airs live on ABS-CBN on Sunday (April 17), 5:30 PM, will allow Sen. Alan Peter Cayetano, Sen. Chiz Escudero, Camarines Sur 3rd District Rep. Leni Robredo, and Sen. Antonio Trillanes IV to talk about their platforms and stand on important issues. Sens. Gringo Honasan and Bongbong Marcos were also invited but could not make it to the debate due to a scheduling conflict.
It will be moderated by seasoned broadcast journalists Alvin Elchico and Lynda Jumilla and will be simulcast live on ANC, DZMM TeleRadyo, The Filipino Channel, and on ABS-CBNnews.com via live streaming.
In "Harapan ng Bise," the vice presidential candidates will go through several rounds of debate on the most urgent national concerns based on a Pulse Asia survey, test each other's opinions, and will be grilled by panelists composed of broadcast journalist Tina Monzon-Palma and political analysts Edna Co and Julio Teehankee.
Viewers, meanwhile, will also get to ask the vice presidential candidates questions via social media correspondent Gretchen Ho. "Harapan ng Bise: The ABS-CBN Vice Presidential Debate" is part of ABS-CBN's "Ipanalo Ang Pamilyang Pilipino" election campaign that encourages Filipinos to use their vote and uphold the interest and welfare of their families.
Through the debate, ABS-CBN aims to educate the public about the character and platform of the candidates to help voters make an informed choice for the elections. As in the past "Halalan" campaigns, ABS-CBN had organized fora and "Harapan" debates among presidential, vice-presidential, and senatorial candidates.
This year, ANC let senatorial candidates present their platforms and views in "Headstart with Karen Davila" and featured different party-list organizations in "Beyond Politics with Lynda Jumilla. DZMM, meanwhile, was the first to complete interviews with the candidates for the presidential, vice presidential, and senatorial races through its "Ikaw na Ba ang Para sa Pamilyang Pilipino" interview series anchored by Karen, Vic De Leon-Lima, Gerry Baja, and Anthony Taberna.
Don't miss "Harapan ng Bise: The ABS-CBN Vice Presidential Debate" this Sunday (April 17), 5:30PM on ABS-CBN or ABS-CBN HD (SkyCable ch 167). Also catch it on ANC (SKyCable channel 27), DZMM TeleRadyo (SkyCable channel 26), The Filipino Channel on cable, satellite, IPTV, and TFC.tv in all regions, and ABS-CBNnews.com.